Skin Care Regime Explained
Posted by TheBeautySailor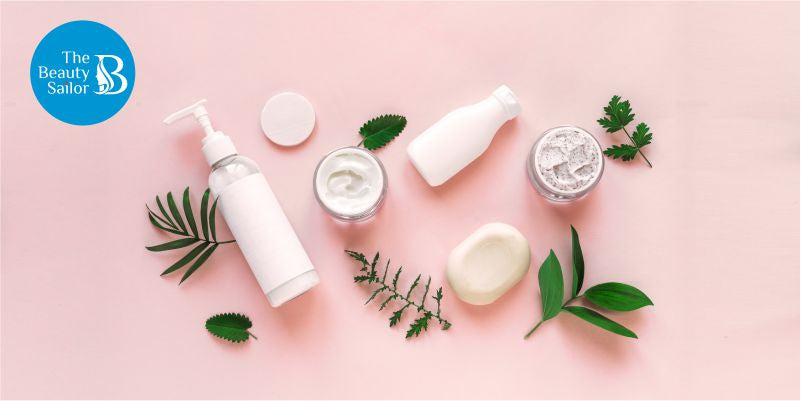 Hey, Beauties!
We are back again, and this time with something that is so basic yet so confusing. Yes, we are talking about a
skincare regime
that one needs to follow for flawless skin. Within an array of options available and channelizing our skin's needs, it becomes bewildering to find what to buy, what to use, and how to use for maximum results. If you are going through this, don't worry; you are not alone anymore. Hold our hand while we take you on this stepwise skincare tour about the routine you need to follow to pamper and treat your tender skin with utmost love. 
 EVERYDAY TO DO LIST
DAY's PROTECTION MANTRA-
Day time is the time where our skin is most prone to damage. The sweltering rays of the sun, the polluted environment, chemical infused cosmetics, and what not makes blunders to our skin. Just like breakfast is mandatory to keep our body going through the day, layering our skin appropriately is mandatory to keep our skin protected and healthy all day. 
Step 1- Cleansing:
 Cleansing is the first and foremost step of the daily skincare regime. Choose a face wash that suits your skin the best. If you have dry skin, we suggest you use 
Avocado and Tea Tree Oil face wash
, which will replenish the skin and also nourish and moisturize it. Every other step followed would be useless if you don't cleanse your face first. Make sure to cleanse your face thoroughly before continuing with the next steps.
Step-2- Toning: After cleansing the face, there might be a little chance that some impurities are left behind hidden in the pores. That's what we have toner for. When you are done with the cleansing, applying toner will get your skin free of the remaining impurities. Toner also helps in balancing the ph level of your skin. Choosing the right toner can do wonders for your skin. It can tighten the pores, improve your skin quality, and many more with just a single sweep of toner soaked cotton ball after cleansing. 
Step-3- Serum and Under Eye Cream: The next step after complete cleansing is the application of serum. The serum is a slightly viscous liquid designed to hydrate, nourish, heal, and protect the skin. Its molecules are smaller in size and high in concentrations, so they easily penetrate the skin, and even a small amount can yield maximum results. Although a serum can moisturize the skin, it should not be used as a substitute for moisturizer since it can not form a protective barrier layer. We should use serums that have protective functions to defend the skin against outside elements during the day. Under-eye cream is generally applied after the serum. It is beneficial for people who have puffiness and lines under the eyes, and others can skip it. 
Step-4 Moisturizing:
Keeping the skin moisturized is a crucial thing to do. Our skin has different needs at different times of the day. When moisturizing skin during the day, make sure you choose a lighter cream to moisturize and layer your skin well and prepare it further to apply makeup. One such light yet effective moisturizer is "
Ultra Nourishing Light Moisturizer
," which will nourish and moisturize your skin to the deepest core and save it from the havoc that air pollutants are going to cause in the course of the day.
Step 5- Sun Protection: The very-very important step that you should not even think of skipping. It is compulsory to save and defend our skin against the harmful UV radiations of the sun. One should apply skincare before at least 30 minutes of stepping out. Please note that even when the day is cloudy, almost 70% of the UV radiations reach earth, so don't make a cloudy day an excuse for skipping to apply sunscreen. 
NIGHT's REPAIR-
As it is truly said, the night is the time when our skin does all the heavy work in repairing itself on being finally away from the harmful exposure of UV rays. Although the process and steps remain the same, the products differ. 
You can follow the same steps as mentioned for the day skincare regime but have to make slight changes in the products. Cleanser and toner can remain the same; the switch has to be made in serum and night moisturizing cream. When you buy a serum for the night regime, you have to look for the one which has healing and repairing qualities. The night creams differ from the day creams as they have a larger concentration of ingredients because the same amount of concentration in day creams can trigger the sun's sensitivity to the skin. We suggest you use '
Green Tea Night Gel
," which is highly absorbent and retains moisture throughout the night. 
HURRAY, you are all set to have a good night's sleep.
Now that you have become clear on the daily skincare regime let us move on to what you have to do weekly.
WEEKLY CARE-
We all deserve one rest day in a week, don't we? Similarly, our skin deserves a little extra pampering at least one day a week. First of all, we need to 
EXFOLIATE
 the skin using a scrub according to skin type; our absolute favorite is "Walnut scrub." After having exfoliated the skin, notice what your skin's needs are and then put on a MASK. If the appearance of fine lines has increased, then use "Pink Clay Face mask," and if you see that your skin is dull and needs its radiance back, go for "chocolate face mask." A little massage would be the icing on the cake.
Moving on to MONTHLY ROUTINE, all you have to do is first check the products if there is any restocking needed. Once you have done that, make sure to check expiry dates. And if you want something special for your skin, maybe go to professionals.
See, wasn't it EASY PEASY LEMON SQUEEZY?
 For now, all that you have to know is that this is a long process that needs time and dedication; it is impossible to have visible results after following the regime for two days; consistency and devotions are the keys. 
So all the beautiful people reading this, we can only give you the map, and it is you who has to walk the way and find the hidden treasure that the flawless skin is.