Abbey Edge India Private Limited is a Mohali, Punjab based e-commerce company and a sister concern of our pioneering venture, Abbey Homes Consultant Private Limited, successfully serving in the real estate market for a decade. Abbey Edge was launched in September 2020 with the aim to bridge the gap between premium quality skincare and affordability. Our brand, The Beauty Sailor caters to the needs of people who aspire luxurious skincare to elevate their spirits.
Derived from the notion that beauty is as vast as an ocean, The Beauty Sailor sails you through all the nuances of beauty with its all-inclusive approach. Our faith lies in empowering the uniqueness of every individual yet maintaining our oneness and unity. We aim to redefine skincare so that it is not just aspirational but a core part of your well-being. As we know the importance of skincare, we never want to compromise on the quality we deliver. To achieve that, we aim to juxtapose high-end manufacturing and our ingenious processes to make luxury affordable. Our team is focused on making luxury skincare accessible to everyone who aspires it. We take pride in seeing testimonials of happy customers all across the globe with our products in their hands, who once aspired luxury but now can afford it as well. Because we believe in celebrating you and helping you be YOU-thful.
OUR VALUES
Being 'You'thful
We believe in celebrating individuality instead of market trends. All our efforts are aligned towards helping you become the best version of your own self.
Inclusivity & Diversity
We celebrate diversity and respect each and every unique individual out there. Our products are manufactured keeping in mind the uniqueness of everyone.
Retail with Detail
Our approach towards e-commerce is based on eyeing the details. Our business processes, from manufacturing to marketing are detail- oriented so that we can produce and deliver the best.
Ideas over Hierarchy
Our team is made up of professionals from myriad backgrounds. As much as we value experience and wisdom, we appreciate the enthusiasm of young minds who shape the wisdom of tomorrow.
Ingenuity & Affordability
Our goal is to make luxury skincare accessible to everyone. To achieve that, we have integrated innovative manufacturing processes to offer the most genuine prices.
A DAY IN THE LIFE OF AEIPL
WANT TO JOIN OUR TEAM?
We are working towards a world where beauty is wholesome and all-inclusive. To accomplish that, we have a team of young-spirited agile minds who are realising this dream. If you have the same vision and these qualities: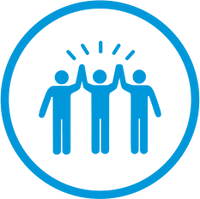 Team Players
e-Commerce is all about coordination and teamwork. So if you think you are a team asset, hop on board.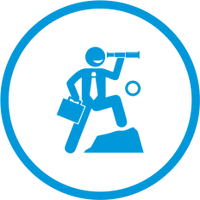 Valorous Visionaries
To achieve big things, we must envision them. So if you can think and dream big, envision with us in our conference room.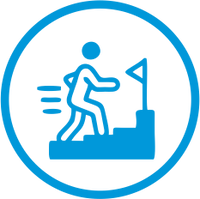 Ambitious Achievers
If you love achieving goals and working in a fast-paced environment, our doors are open for you.