My Beauty Sailor Survey- Speak What Your Skin Needs
Posted by TheBeautySailor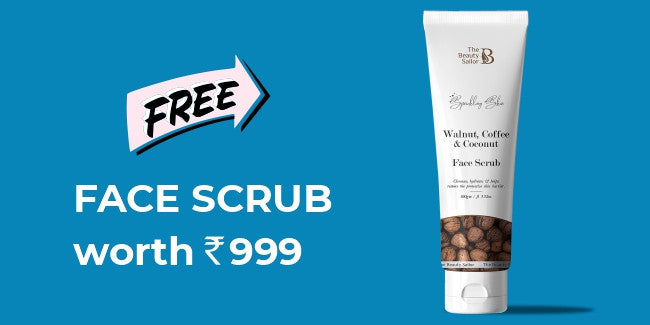 Abbey Edge India Pvt Ltd believes that, the notion of beauty and the mode of skincare has changed drastically over centuries, mankind has reached from a state of raw to processed material.  We aim at bridging this gap between the past and the present through our skincare brand The Beauty Sailor by combining our pioneering manufacturing process with the natural raw ingredients to make products that treat your skin in an old school way.
OUR BRAND - THE BEAUTY SAILOR
The Beauty Sailor is a skincare brand that believes in making people experiences the premium quality skin care products.
We deliver products that are totally cruelty and paraben free.
We are unique because all our ingredients are derived from nature to give you that naturally glowing healthy skin, while at the same time we have our eyes open to science too.
Our products start from morning face washes to night gel creams including body lotions, face scrubs, face serums, face masks and elixirs.
All our products are formulated to provide healthy, hydrated and healed skin throughout the day. While you explore yourself, we are established to support your journey of getting a healthy glowing skin through our sustainable products.
Give your skin the luxury it deserves.
We The Beauty Sailor care about everyone's skin health and we would like to deliver skincare products based on individual needs and for that we have recently launched "My Beauty Sailor Survey" to engage more with people to know what their skin needs.
What is MY BEAUTY SAILOR SURVEY?
My Beauty Sailor Survey has been designed to deliver a pool of opportunities to both The Beauty Sailor and to all the skincare enthusiasts who never stop experimenting. The democratic opinion poll will help The Beauty Sailor in understanding the need of its consumer; which will lead to the formation and development of improved products as per the skin concerns of the user.
Through the survey, the brand wants to create awareness about skin care among the crowd.
What does the survey focus on?
The Survey's aim is to know the skin type, skin concerns and what products do people choose over and over for their skincare and then formulate products based on individual needs because a healthy and glowing skin is everyone's right.
Through this survey our aim is to reach and know a larger audience so as to solve their skincare issues and deliver to them their most needed skincare products.
 What do I get from My Beauty Sailor Survey? 
A free premium Walnut, Coffee & Coconut Face Scrub worth rupees 999.
Win a Special Surprise Card
500 TBS Loyalty Point
Chance to Unlock Reward Points
Refer and Earn
The Survey is for a limited time period only. SO HURRY!
 WHY MISS A CHANCE TO RESTORE YOUR BRIGHT AND HEALTHY SKIN. JUST ENHANCE YOUR BEAUTY.
BE YOUTHFUL FOREVER!