Skin Care Tips For Healthy & Glowing Skin
Posted by TheBeautySailor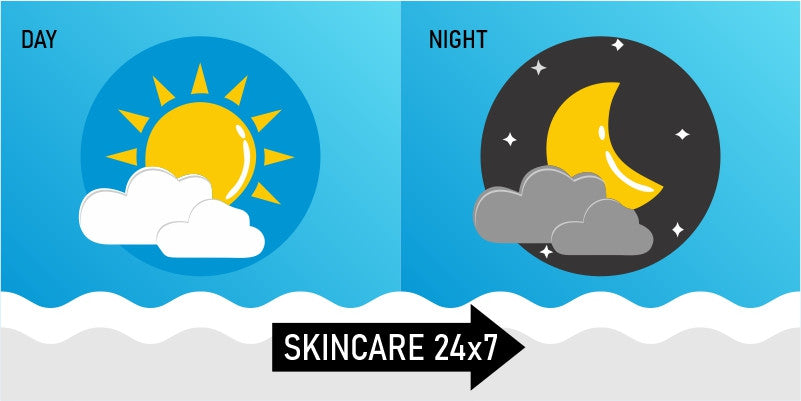 Good skin is always in trend. Some sage and best Skin care tips are what we are all looking for. This is all that we need to know for choosing our skin care products wisely. Literally everyone would love to have smooth and flawless skin; and the best of skin care. Skin - since the largest and hence the most exposed organ needs a caretaker too like an infant needs one.
Here is what you need to do to make your skin not just smooth and glowing but healthy too; as your skin deserves a routine as simple yet unique as you are. So calling out all the glow getters to follow these simple skin care tips to make your skin healthy and charming.
Wash your face 
Gentle cleansing of skin helps to remove dust and enables the skin to breathe better. Washing your face after make-up and when you wake up, must be a to do thing for you. When you don't wash your skin, it becomes dry and rough. The excess dead cells that would normally be washed away get stuck to the skin, causing it to look grey and dull and this is where acne and pimples originate. An avocado face wash is best due to its greens when used consistently because it suits all skin types and it purifies and refreshes the skin like no other face washes.
Moisturize both at day and night
The best times to moisturize are right after you get out of the shower and right before you go to bed. Avoid lotions with heavy fragrances and make sure you find a moisturizer gentle enough for everyday use with zero irritation. So find for yourself a deep moisturizing body lotion that not only moisturizes the skin but provides enough nourishment too.
Exfoliate 
Exfoliating just twice a week is the key. Over-exfoliating might make your skin harsh and dry. Walnut face scrub proves to be the best of all. It keeps the pores minimized, keeps the fine lines at bay, and resurfaces the skin perfectly.
Let Vitamins make way into your skin
There is more than one way to feed your skin, a balanced diet is one and serums and creams are the other way to go - that works fast and paves a long path. Face serum with Vitamin C works wonders on your skin because the antioxidants of vitamin C safeguard the skin from UV rays of sun, which sucks all essential vitamins from the skin.
Protect yourself from sun
One of the most important ways to take care of your skin is to protect it from the sun. A lifetime of sun exposure can cause wrinkles, age spots and other skin problems, as well as increase the risk of skin cancer. A sunscreen is a must for 365 days straight.
An inside-out hydration
Lack of water means more acne, sagginess and dull skin. You need to have at least around 2.7 liters of water for women and if men then, 3.7 liters. But apart from this, choosing products like face wash, moisturizer and anti aging creams that have hydrating formulas is like glitter on gold. Serums and oils are the best hydrators. A Face serum with Aloe Vera in it is a major yes, since Aloe Vera contains approximately 98.5% of water, hence proving to be a highly active hydrator. 
Stop bombarding your skin with too many products
Follow a simple and aware skin care routine with good skin care products which your skin says yes to. Too much layering of products can be harsh on the skin, resulting in more breakouts and clogged pores.
Tool hygiene
Wash your make-up brushes regularly because if not, you're putting your face in trash. In essence, dirty brushes can cause breakouts and skin blemishes in a short period of time. Given that, all beauty queens should wash their make-up brushes at least thrice a month and know when your brush has run its course.  
Healthy sleep cycle with a repairing night gel cream
7 to 9 hours of sound sleep per night and adding a tinch of a night gel cream containing greens - green tea and Aloe Vera is the soul food for skin at night.
Green tea is a natural detox for your face, reverses the effects of toxins and pollution, while aloe vera helps boost blood flow, kills harmful bacteria and keeps your skin moisturized overnight. While you sleep, let your night cream for face soothe, refresh and repair your skin for the next morning. 
With most of us glued to our laptops and all the time attending some virtual meeting or another our eyes have gone for a toss and on top of it dark circles rule your face. A good sleep cycle helps you retain your natural glow and solves the issue of dark circles
With this digestible chunk of knowledge, preserve and enhance your natural beauty. Let your skin have your back. It is extremely important to take care of your skin now so as to protect it from further variants. Let that skin GLOW.