Easy Summer Skincare Tips To Beat The Heat!
Posted by TheBeautySailor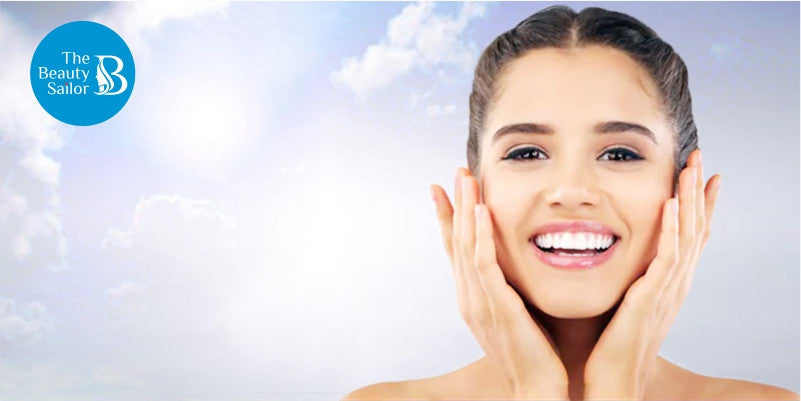 Summers Are Back And So Are We!
Summers are officially approaching, which means pollution, humidity, the blazing sun so it's time to up your skincare game.
Here are some quick easy steps on how to take care of your skin in the summers without taking too much time out of your hectic schedule!
Twinning is Better- We get away with washing our face once in winters but this cannot be done during summers because of the heat and pollution so washing your face twice with a good face wash is a must, and here's a little tip in case you feel dull or tired you can splash your face with water at least 3-4 times a day to keep your skin fresh and hydrated.


Face-Wash Is a Must- The first step in any skincare routine is a good face wash while you might be using your holy grail but it doesn't need to work for you in summers as well. Our skin tends to get dull and sticky during summers so it's important to use a face wash that has ingredients to keep your skin fresh. Face wash with berry, aloe vera, and avocado extracts are suitable for summers.


Scrub It Up- Many dermatologists suggest exfoliating your face twice a week can help to remove dead cells and keep your skin clean. There are scrubs for every skin type. If you have dry skin you can use The Beauty Sailor Walnut, Coconut, Coffee face scrub it's very gentle on skin, heals acne, opens clogged pores.


Mask Your Way- No summer skincare regime is complete without a good face mask. Face masks help in keeping your skin moisturized, removes excess oils, helps to minimize your pores, and also gives a feeling of relaxation. The chocolate mask by The Beauty Sailor is diffused with the goodness of caramel, vitamin E, and caffeine giving your skin an extra glow that reduces scars and signs of aging.


Make Sunscreen Your Best-Friend-

Nothing helps more to beat the heat than a good sunscreen during summers. Sunscreen plays a vital role in saving your skin from tan and harmful UV rays but staying home is no excuse to avoid sunscreen, it's as important as washing your face. Now if you're still confused about which one you should pick, the answer to this will be the one that has 30 to 50 percent of SPF. Sunscreen needs to be reapplied after a couple of hours so make sure you don't forget.


Moisturize Is The Key- Your skin needs moisturization 365 days of the year but what matters is the right moisturizer based on the weather and skin type. Now while you need a thick moisturizer during winters, summers are all about a lightweight gel-based moisturizer to give your skin a little boost of hydration.


Serum For Summers- Investing in a good face serum is a must to do, serum that is rich in antioxidants properties, not only keeps the skin hydrated but also prevents aging, reduces pigmentation, and keeps the skin well-nourished. Layer a few drops on your skin while doing your morning and night care routine.


Go Less-on Makeup Up- Now as much as we love makeup the fact too much makeup in summers not only clogs your pores but also doesn't let the skin breathe. Summertime is more about skincare and less about make-up, so you might wanna go light on the makeup to keep your skin healthy and hydrated.


Drink to Stay Fit- No we are not talking about alcoholic drinks but about the most essential drink which is "WATER". Drinking 2-3 liters of water every day should be a must and to beat the heat you can drink fruit juices like orange, a rich source of Vitamin C, it helps your skin to glow and stay fresh.
Your skin needs extra care and attention during summers, so now with all the above tips and suggestions, you're all set to bring in the summer glow and pamper your skin at home!
If you're one of those who like to try authentic natural skincare products then check out - The Beauty Sailor and get your hands on some good skincare products.
Stay Be(you)tiful, forever. 
Come and sail in the ocean of luxury beauty with The Beauty Sailor.