Discover the Anti-Aging Benefits of Pro-Retinol Face Cream
Posted by TheBeautySailor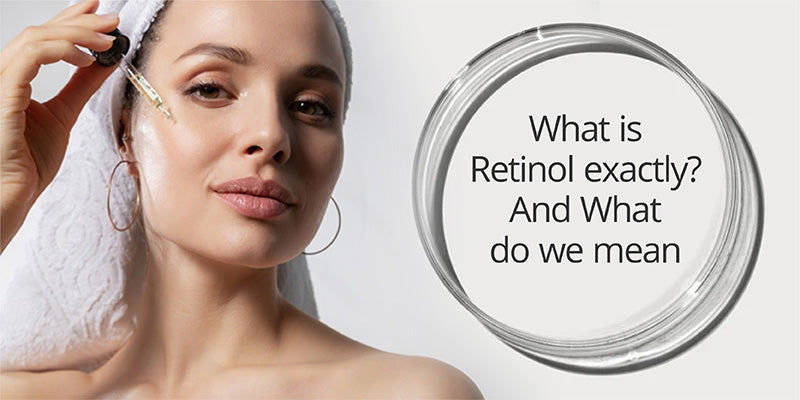 First, what is Retinol exactly? And What do we mean when we state ANTI-AGEING?

Retinol is a molecule called vitamin A, Or a type of vitamin A. Anti-aging simply refers to slowing down or hiding the aging process.

Retinol, a type of vitamin A, is added to skin creams, moisturizers and serums. It has anti-ageing effects and can help clear acne. Products containing retinol are widely available in the beauty industry.

Proliferation is a term used to refer to a biological process of cell regeneration. Proliferation starts when you start applying " Retinol" topically. Retinol exfoliates your skin and increases collagen production, reducing fine lines and wrinkles and giving your skin a fresher, plump appearance.

Putting medicine directly into your face is called the topical application of medicine. And in the beauty industry, you apply retinoids directly on your face in the form of face creams, and multiple retinol face creams are available in the market. Retinol begins to work in your cells immediately, but it will take a few weeks before you see some improvements in the look and feel of your skin. Your skin condition may look worse for some time as you adjust to the new regimen your skin has adopted. Find the best moisturizer to use with retinol, as only retinol is not that good as a moisturizer.
These are a few reasons retinol is used in the beauty industry.
Pimples and acne
Acne is the most common skin condition in the world. Acne is caused by dirt, oil, and pollutants clogging your pores. Retinol helps control oil production and cleanse your skin. It takes time to see results from retinol application on your skin, but you will see some stable results. You need to be slightly more patient than when applying ordinary products. A few products named "Retinol cream for face" are available in the market; pick any, and start using it.
Acne scars and inflammation

Acne scars are caused due to acne breakouts. When acne is being treated, it leaves a scar-like sign behind. And other environmental issues cause that bumpy red skin, which we call inflammation. Retinols treat them both, though they can't treat those rigid scars existing for a long time. Pro retinol face cream can be an answer to that.

Dark spots and sun damage
Dark spots are hyperpigmentation at one spot. Hyperpigmentation is caused when your body starts producing too much melanin. It happens due to too much sun exposure. Dark spots are concentrated melanocytes at one spot on your face. Retinols do treat them, but it is a long journey. And simply will be irritating for you over time. So such a case will require a dermatologist. 
Too big skin pores
Pores become visible when clogged with dirt and dead skin cells. Visible pores don't look good. Retinol cleanses clogged pores and removes dirt, dead skin cells, and pollutants. Over some time, visible pores start disappearing.  Skin cell turnover is activated when you apply retinoids topically; it makes skin thicker and prevents clogged pores.
Wrinkles and fine lines

In the market, the best cream for deep wrinkles are all retinol based. Multiple things can cause wrinkles on your face. The older you get, the slower skin cell division is. The second layer of your skin gets thinner. Moisturisation becomes more challenging with less collagen process over time. Slowing the breakdown of your skin cells and increasing collagen can solve this riddle, and retinol is the answer. But seeing a change will take weeks or even months when retinol is applied topically. Anti aging retinol creams can be found in the market.
There are thousands of treatments offered using retinol. The most significant use of retinoids is to defend your body against aging. It will make your skin look youthful over some time. And it is used to treat multiple skin conditions like acne. "Retinol cream for oily acne-prone skin" is there in the market.
Retinol is considered the best substance in terms of anti-aging substances. Research has shown that topical retinoids can treat acne and acne scars and remove marks from your face.