All In One Wonder Liquid - Coconut Oil
Posted by TheBeautySailor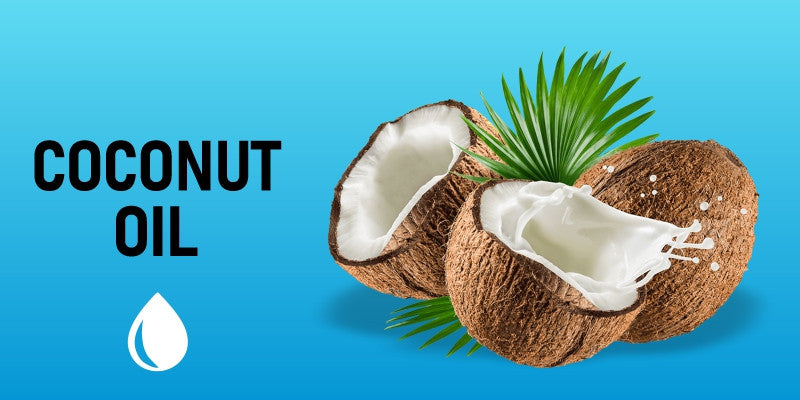 While we go shopping for skincare products, every ingredient seems so useful to us. We end up buying different products and it gets difficult for us to fit in all the products in our skincare routine and we end up not using many of them. But here is something that is fit for all seasons, all skin types, all ages and all genders. And on top of it not just the skin but the kitchen loves it too. Yes, the all in one wonder liquid - coconut oil.
Know benefits of coconut oil for skin -
1. It hydrates your skin
Coconut oil is made up of medium chain fatty acids which help to reduce dryness and allow your skin to retain moisture.
2. It helps to protect skin.
Coconut oil is great in protecting your skin from environmental stressors. It provides a protective barrier, helping shield skin from environmental toxins, dirt and other icky stuff you're faced with everyday.
3. It provides antioxidants.
Coconut oil for the face can help boost your nutrient factor and fight against environmental stressors that accelerate signs of aging.
4. Makes a great base for exfoliant.
Coconut oil makes a great exfoliant when mixed with a granular substance like sugar or coarse sea salt. Just mix the two, rub it all over your face, and wipe with a warm, wet cloth; and all your face is scrubed.


5. It gives smooth skin.
Rub some coconut oil onto your skin and you'll immediately feel its soft, smoothing effect. And over time it can actually help to improve texture. You glow differently once you start using coconut oil daily.
6. Makes fine lines and wrinkles less visible
Coconut oil can actually help to diminish the signs of aging when used regularly. It soaks into skin and makes those little lines and wrinkles appear far less obvious. People use scrubs and anti aging creams for reducing fine lines. Coconut oil scrub for face works wonders on your skin for removing tan, delaying signs of aging and moisturizing your skin amply.
7. Calms temporary redness
Coconut oil has a soothing and a very calming effect. It can help reduce temporary redness when it pops up. Your skin feels light and less irritated.
8. It absorbs easily.
Coconut oil penetrates easily into the skin, leaving your skin smooth, supple and hydrated. It is very invigorating.
9. It soothes irritated skin.
If you're prone to irritations or sensitivity, coconut oil can help to alleviate any discomfort and provide soothing relief.
10. Has a great fragrance
Wow…. do we all not love that tropical coconut smell? It's an added bonus along with the rest of this oil's assets.
If anyone amongst you is not a great buyer of skincare and face care products, then having coconut oil sometimes takes you a long way. Wash your face morning and evening and apply coconut oil, it will give highly impressive results.
Let your skin glow. Restore your bright and healthy skin and dive into the ocean of beauty. Be youthful.